aples Florida Beaches
LOWDERMILK PARK/BEACH
Banyan Blvd. and Gulf Shore Blvd.
Phone: 239-213-3029
Facilities Include: Parking, restrooms, showers, pavilion, picnic tables and concessions.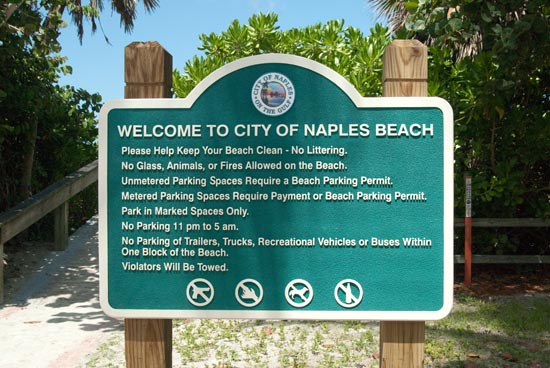 NAPLES BEACHES
From Gordon Pass on the south to Seagate Drive on the North.
Facilities: Over 10 miles of sandy beach. Naples Fishing Pier is at the west end off 12th Avenue S., extending 1,000 feet into the Gulf - Great for fishing or watching sunsets. Metered parking, bait, snack bar, restrooms, outdoor showers.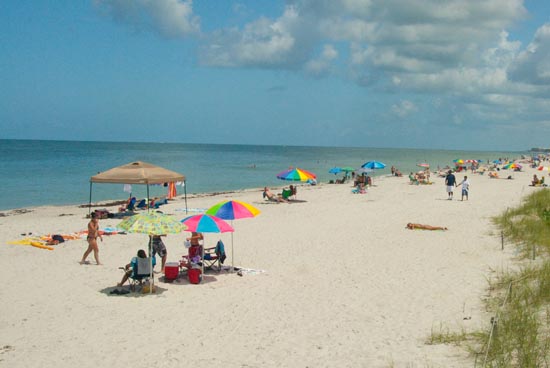 VANDERBILT BEACH
Starting in North Naples at Vanderbilt Drive on the South, to Delnor Wiggins State Park at the North.
Phone: 239-597-6196
Facilities include: Freshwater Showers, lifeguards, grills, picnic tables, boat ramp, observation tower, restrooms, bath house. Additional Public Parking in lot next to the Ritz Carlton.
DELNOR-WIGGINS PASS STATE RECREATION AREA/BEACH
11100 Gulf Shore Drive, N., Naples
Phone: 239-597-6196
Hours: 8 am - Sunset Daily
Facilities include: Five parking areas, picnic tables, BBQ's, boardwalks, showers, bathhouses, picnic pavilion, observation tower, boat-launching ramp, swimming, boating and fishing, restrooms
CLAM PASS PARK/BEACH
Seagate Drive, Naples (South of the Registry Resort)
Facilities include: Scenic boardwalk, kayak and catamaran rentals, beach chairs, trolley ride, outdoor showers, restrooms, snack bar.
LELY BAREFOOT BEACH
South off Bonita Beach Road, North Naples
Facilities include: Showers, restrooms, snack bar, fishing ramps, picnic tables, fishing gear rental.